When buying merchandise through Spartan Tool, the payment process is kept incredibly simple and secure. We accept all of the major credit cards, such as: Visa, Mastercard, American Express and Discover.
Additionally, we allow you to utilize other payment methods, such as wire transfers and Net 30 credit.
Credit Cards
VISA, Mastercard, American Express, Discover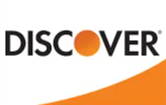 Security
Spartan Tool is PCI compliant, meaning we take the safety and security of your private information as serious as possible. We want your shopping experience with Spartan Tool to be as easy, safe, and pleasant as possible, so we cut zero corners when it comes to security.

Other Payment Methods
Wire Transfer - contact us to know more
Net 30 Credit